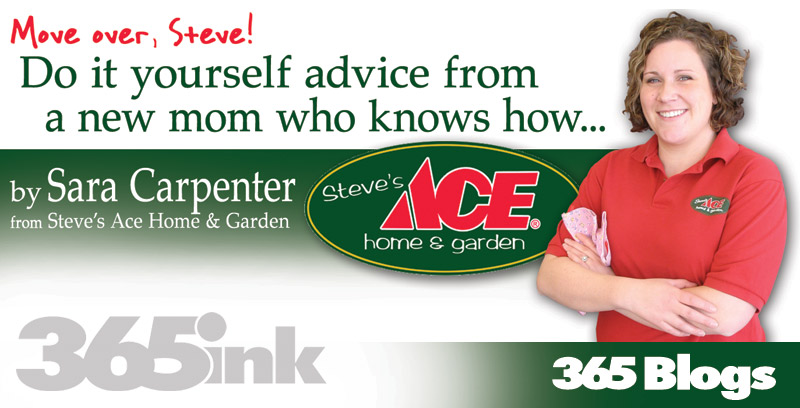 Curb Appeal
Curb Appeal
Curb Appeal
by Sara Carpenter from Steve's Ace Home & Garden
This last weekend while relaxing in the pool, I had the opportunity to chat with a good friend about her house that she was preparing to put on the market. In typical Sara fashion, I offered to stop by afterwards and provide some tips for improving its curb appeal. Before I knew it, I was pruning, weeding, edging, and trimming. While her home is very charming, it is easy to get caught up in working on the inside of the house and waiting until the last minute to prepare the outside. Unfortunately in some instances, people won't even walk through the front door if the outside is not appealing. Your outdoor space sets the tone for your indoor space.
Here are some simple tips to make your home sale ready
Freshen your mulch
Mulch is very forgiving. It is easy on the eye, easy to apply, and easy on the pocketbook. Often clients will ask if I suggest mulch or rock and my answer is always the same. A future buyer can put rock over mulch but you can't put mulch over rock. Plus, you don't put fabric under mulch like you must with rock and mulch does not require formal edging. I personally prefer the dyed dark brown mulch as a modern look that will go with virtually all houses.
Add pots with seasonal color
Adding a pop of color at the front door gives everyone entering the house the impression that you care about your home. It's easy to make the pot look good very quickly. Plus, people don't expect pots to come with the property when you sell; therefore, this is a super easy way to improve curb appeal without spending for someone else's benefit.
Mow your yard at a diagonal
Alternate the angle each time you mow. Not only does this look better for passersby but it is also better for your lawn, ensuring that each blade gets a clean cut weekly. Be sure to clean up grass clippings that may go into the street following your mow.
Edge the street and sidewalks
Deferred maintenance of these areas subconsciously makes people think that you may not value the details of maintaining your house.
Powerwash / Clean your vinyl siding, brick and concrete
Dust and grime loves to linger on these surfaces. Use a non-toxic cleaner to clean if spraying with water alone doesn't cut it.
Add new doormats at entrances
One of the easiest ways to leave a lasting impression on potential buyers is to add a fresh, new mat. While you're at it, wipe down the doors so there are no random fingerprints/cobwebs.
Happy Selling!