Life is Improv
Life is Improv
Life is Improv
by Matt Booth
The practice of improvisation in not limited to the cast of Saturday Night Live and can be used as a life strategy. While improv classes are aimed at helping you perform on stage, seeing life as improv will help you succeed in the greatest performance ever…playing yourself in your life. Improv is an invitation to be you, natural, spontaneous and live in the moment. In improv, you do more with less, you don't try to be perfect, you just try to be you. Improvisation is an attitude towards oneself, others, and the world you life in.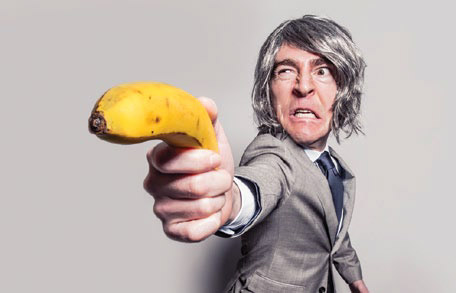 Improvising in life doesn't mean never planning or just going with the flow—it means being able to do what's necessary. The unpredictable nature of improvisation means that you learn to accept that not every scene will be a hit. It means take chances, make mistakes, look silly. Improvisation allows you to learn how to best respond to life as it happens and to look for ways to make the best out of every moment.
The big rule to improv is to say "Yes". To build a scene, you have to accept what the other improviser initiates on stage. They say you're doctors—you're doctors. Say "yes" as often as you can on the stage of life as well. Now, will saying "yes" get you in trouble at times? Will saying "yes" lead you to doing some foolish things? Yes it will. But don't be afraid to be a fool. It is easier to say no. But saying "yes" begins things. Saying "yes" is how things grow. Saying "yes" leads to knowledge. Saying "yes" leads to success.
Improvising as a daily practice allows you to create, invent, be resourceful, and make it up as you go along. Once you understand this concept, it can guide you to the solutions you're looking for, and puts you on a path that's full of richness and discovery. Life is the greatest improvisation of all—with no script. You really have no idea what's going to happen, often with people and places you have never seen before. All life is improv, most people just don't know it.
Mattitude Quote
"Self-improvement is a never ending process." — Matt Booth
Matt Booth, the attitude expert, is an engaging speaker. He demonstrates and delivers a common sense approach to a positive attitude. To find out how Matt can help you or your organization, connect with him today at mattbooth.com.