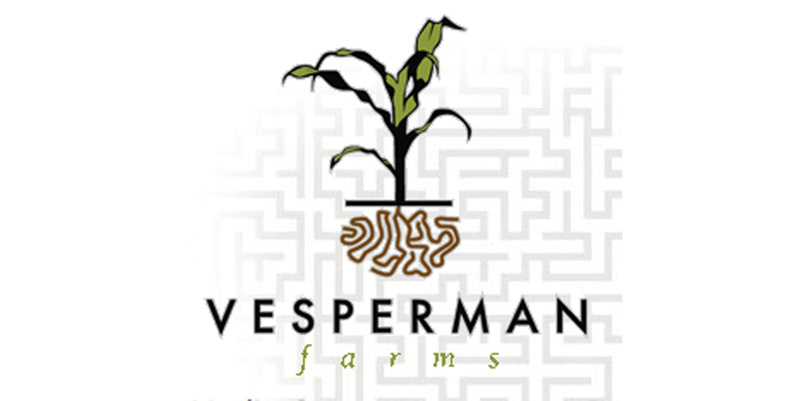 Vesperman Farms Corn Maze & More!
Vesperman Farms Corn Maze & More!
Vesperman Farms Corn Maze and Much More
Now Open Daily through Fall
8149 Stage Road, in Lancaster, WI
There is a magical field in the ti-states where a crazy man flowed under his corn and built something wonderful that draws thousands of people annually to walk out of his corn. Of course, I'm talking about Vesperman Farms and the crazy person on Kyle Vesperman. With each passing year, his vision of a family entertainment destination continues to grow and with it grows that scope of the farms offerings.
Now open at 8149 Stage Road, in Lancaster, Wisconsin (Don't worry, there are signs) the farm boasts one of the biggest and most challenging Corn Mazes in the Midwest. Originally just a corn maze and pumpkins in the beginning, Kyle just kept adding things each year. Those things include the trebuchet, the rubber duck races, the farm animals, the tires, the air cannon, the snack shack with the caramel apples and the apple cider doughnuts (yes, doughnuts). They're always doing something new and different.
Before last season a giant barn on the site was blown over in a major storm. But wen life gave Kyle lemons… he made apple cider! Just in time for the 2015 season an incredible new structure has just opened on the farm. It looks like a barn, but it's so much more. It's actually a fully functioning production facility for their famous caramel apples, apple cider donuts and other goodies they create each season. There's a huge open space inside for seating while enjoying your goodies.
The new facility is the heart of Vesperman Farms next big change, the biggest ever. Because the new building is built to commercial quality standards, it will serve as not only a production facility year round for potentially making everything from candy, to jelly, pies and who knows what else. The space is also a perfect rustic country option for hosting large gatherings from weddings and reunions to corporate events just like the one for the local hospital that christened the space. It's a venture into year-round business for this aspect of the also-traditional working farm and a big undertaking for Kyle and his parents who also live on the farm.
But for many, it's the corm maze that brings them in droves. Each year a completely new and creative design is made into a-maze-ing images filled with mind-bending twists and turns. This process actually happens in June when the corn is just a few inches high. Instead of cutting or plowing out a maze, the maze is essentially there all summer long after the design is basically drawn on the field with some carefully placed herbicide, growing into a full maze over the season. Other than some simple management of the paths, the maze is just ready to go in the fall.
Fall is pumpkin time and Vesperman Farms has them by the wagonload. Come pick out the perfect jack-o-lantern! The pumpkin air cannon, which we got to see in action, shoots a pumpkin 1200 feet. That's a quarter mile! And yes, there is a real homemade trebuchet (catapult) at the farm that will take a 20-25 lb. pumpkin and chuck it up to 600 feet. It's as medieval as it sounds! And the rebuilt the tire mountain with a tunnel going right through the middle.
This season, the farm is open seven days a week through the fall (Monday – Friday, Noon – 6 p.m., Saturdays 10 a.m. – 7 p.m. and Sundays, 10 a.m. – 5 p.m.). You and the family, friends, co-workers, heck, everybody, can make your way to Vesperman Farms and lose yourself, quite literally, in the amazing corn maze. It's as simple as wandering into the tall corn and choosing which way you'll turn at each opportunity. Will you make it through in mere minutes or will you be there all day? Never fear, they won't let you get lost for real.
General admission to the farm is $7 for everyone 5 and up and free for kids under 5. You can also call 608-723-2542 for group rates and special times by appointment. Visit www.vespermanfarms.com for more details on everything and follow them on Facebook.
From Dubuque, take Highway 151 North to Dickeyville, turn on to Highway 61 to Lancaster. Turn Left on Stage Road and go two miles. Look for the big new Red "barn" on the right… and tell 'em 365ink sent ya!