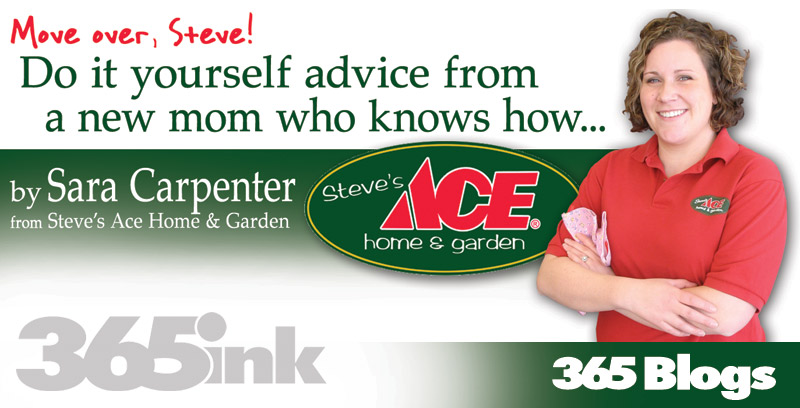 Is it Time to Revamp Your Landscaping?
Is it Time to Revamp Your Landscaping?
Is it time to revamp your Landscaping?
Do It Yourself Advice…
by Sara Carpenter from Steve's Ace Home & Garden
When did you last change the paint color of your living room? Replace the flooring? How long has it been since you refreshed your home's landscape? When it comes to home improvement, I notice often that people are reminded to update the interiors of their homes. As I drive around town, I am quickly reminded that many folks do not recognize when it is time to revamp their home's landscaping.
As a landscape designer, I expect and plan a landscape to last approximately 15 to 20 years. Obviously, there are many situations where plants can easily outlive that time frame. The question is… should they? Once a shrub or flower has been living in one spot for many years, it can begin to look tired. Unlike the interior of your home, many things can affect the longevity of a plant outdoors. Did a tree grow up and now is shadowing the space that was once sunny? Have you fertilized your plants and pruned them from early on to encourage fullness? Has a new predator insect or disease moved into the area and is now creating a problem?
Another reason I encourage you to refresh your landscape periodically is that every year, new and improved plants are introduced, often leading to less maintenance. Although the plant you put in 20 years ago may have been well maintained, a newer, more compact plant might exist that can ease the amount of work you have to keep up your home's landscape.
One exception to this rule are trees. Trees typically gain significance within the landscape about the time I suggest refreshing your shrubs and perennials. Every tree grows at a slightly different rate. Of those more hardwood trees, they may be just getting large enough to provide your home some shade at 15 or 20 years old. Other, more quick growing trees likely make a home feel established at this point. If you have trees that are nearing that age or older, I encourage you to have a tree professional assess them on a regular basis (every couple of years) to maintain their health.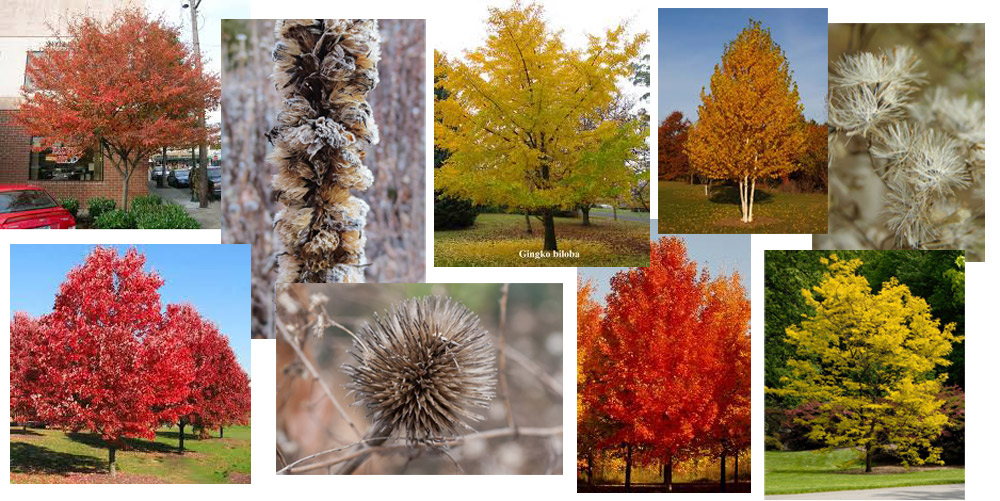 A few of my favorite trees include: 'Fall Fiesta' Sugar Maple, 'Sunburst' Honeylocust, 'Autumn Gold' Ginkgo, Northern Red Oak, 'Autumn Brilliance' Serviceberry and 'Heritage' River Birch.
So where do you begin?
If you have yet to plant enough trees, now is an excellent time to do so. The ground temperatures are warm and the air is cool, resulting in less stress for your newly planted trees.
Debating if your landscape is past its prime?
Consider scheduling a garden coaching session with one of our designers to go over what is worth keeping and what might benefit from being replaced.
Are you confident it is time to overhaul the whole yard?
Late fall and winter is an excellent time to work with a landscape designer who can help you create a design on paper with goals for your property. We can then connect you with local landscapers who can provide you with an estimate and get you on their schedule for spring installation.
Check out our website StevesAce.com for additional information about our garden coaching and design services. We travel quite a ways and can often be difficult to schedule quickly if you wait until spring to make that call.
Things to do in the October garden:
Wait until we get a hard killing frost before cutting back your perennials for the season. Let them photosynthesize as long as possible to strengthen their root systems for winter.
Consider leaving perennials with seed heads for the birds to enjoy over the winter such as: Echinacea (Purple Coneflower), Rudbeckia (Black Eyed Susan), Eupatorium (Joe Pye Weed), and Liatris (Spike Gayfeather).
Personally, I like to wait until spring to cut back my perennials because the foliage over the winter helps protect the crown of the plants. As long as the ground is not frozen, keep watering your landscape plants whenever the ground is dry to prepare them for winter. Water deeply and thoroughly. Lack of water stresses plants going into winter, specifically evergreens which are prone to winterburn from desiccation, or moisture loss during the winter.
If you haven't already gotten your bulbs planted, what are you waiting for? A little effort now will help that spring fever next March and April. Now is the time to plant daffodils, tulips and other fun bulbs like alliums and crocus.
One final tip: be sure to take advantage of this time of year for fertilizing your lawn. The grass benefits most in the fall and it will ensure success next spring.