Center of I Am
Center of I Am
Center of I Am
The Midwest Metaphysical Experience
400 Bluff St, Dubuque, Iowa
Story and Photos by Mike Ironside
A casual observer might notice the name of the new facility at the corner of Bluff and 4th Streets, Center of I Am, and wonder, "Hmm, I wonder what that's all about?" That's a fair question. But the answer, as are those to many of life's bigger questions, might not be as simple as one might hope.
Not a spa, not a yoga studio, not a retail store nor counseling service, Center of I Am is none of these, yet in a way, all of these and more. A post-retirement project and philanthropic effort of Doug Mills, himself a sound immersion meditation facilitator, Center of I Am might be considered a gathering place for likeminded individuals who are seeking to live more fully, more deeply, to share experience and practice and learn from one another in the process.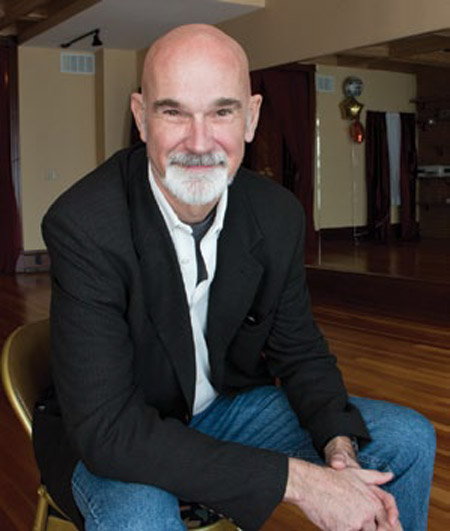 Author, designer, traveler, counselor and meditation facilitator Mel Zabel, who has been instrumental in organizing Mills' effort notes that the Center of I Am is not a destination for those seeking a one-size-fits-all spiritual path.
"It's not a center of holistic experience," he explains. "It's not a center of metaphysical experience, and yet it is. It's a center where you can come and relax and feel safe and grow. There are facilitators here to help you work through your stuff to find your path—YOUR path, not THE path. Nobody here has THE answer; you do. And we're just simply facilitating you on your path to find your own answers because that's where the truth lies."
Toward that purpose, Center of I Am offers a range of practices and services led by a variety of facilitators and teachers. An open studio space will be used for yoga and tai chi classes, as well as guided meditation sessions. A massage room can be used for various forms of therapeutic massage, reiki, reflexology, and other healing modalities. A cozy, comfortable room with overstuffed chairs offers ionic/detox footbaths. Another room offers use of mind machines, an audio/visual form of neural entrainment technology with 100 different programs in seven different categories that relax and refocus the mind to reach a meditative state, reduce stress, or stimulate creativity. A bright, sunny sitting room can be used for counseling, hypnotherapy, or life coaching sessions.
Though Center of I Am facilitators and practitioners currently offer a variety of classes and services, Zabel notes that other practices may become available, utilizing the Center's multiple spaces as more people become involved.
"This a facility for facilitators," Zabel states. "Nobody's going to come in here and set up office, right? This is a place where people can do whatever they want in all these rooms. So it's everybody's, because it's nobody's. And it's going to stay that way."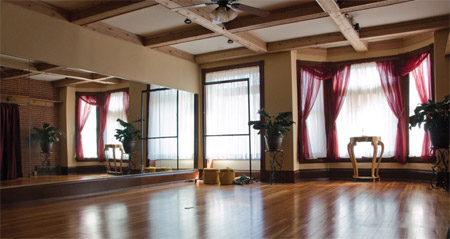 It should be noted that the Center of I Am will maintain certain guidelines in welcoming new facilitator/teachers. The self-organized group will not accept any practice that is based in fear, conformity, or hate. Leave your ego at home.
"It's about raising consciousness," Zabel explains. "The Center is about raising the vibration so that people come into a love state, not just for themselves—themselves first—but then also for your fellow man and hopefully for all of humanity. Right? So it can spread out. Because that's how it needs to work."
In addition to the aforementioned rooms dedicated to classes and services that might be considered the heart of the Center, the first space visitors will encounter is a retail space which offers a variety of natural wonders—crystals and other geological formations, fossils, jewelry made from gemstones—as well as functional and decorative items and books and accessories toward personal growth. Even that hypothetical "casual observer" from this article's opening could easily spend an hour exploring the beautiful and unique items on display.
Not only a great place to find one-of-a-kind gifts or decorative items from the natural world, the retail store provides the first step for those who might be curious to learn more about what Center of I Am has to offer and may give those searching for a different path an opportunity to explore and as Zabel says, "peek behind, literally, the curtain."
"People who wouldn't normally walk into a center like this have a reason to come in and stick their toe in the shallow end of water and realize, 'Oh, this isn't some creepy woo-woo stuff that goes against all of my conditioning,'" Zabel notes. The Center of I Am is not about judgment or indoctrination. It is about seekers finding their own path with the help of other seekers.
"There is a shift happening in consciousness, globally," offers Zabel, whose own path has taken him many different places. "People are starting to wake up and going, 'Wait, I'm more than a meat suit. I'm more than my car and career. I'm more than all this crap. What is that about?"
Curious to learn more? Visit CenterOfIAm.com to learn more about classes and services, including schedules, and the various facilitators involved. Or better yet, visit the Center of I Am at 400 Bluff Street and start your own journey.