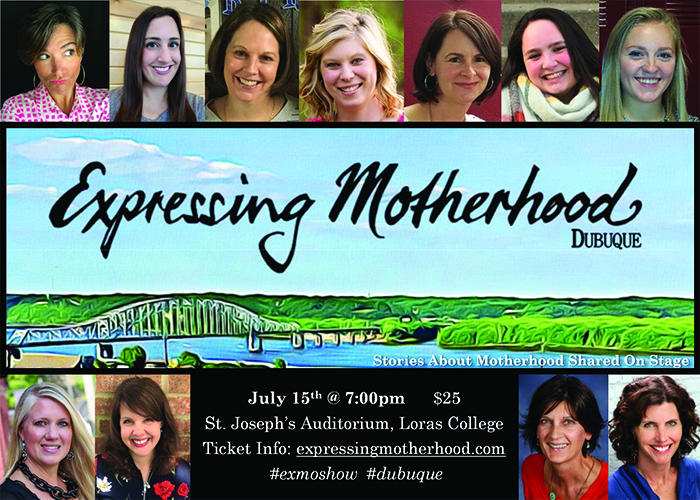 Expressing Motherhood is the hit, ongoing stage show that has been showcasing people sharing their stories about motherhood.
The show's varying casts have performed to sold-out audiences in cities all over the nation including New York, Boston, Chicago, Los Angeles, and now Dubuque!
A truly unique experience, with every production showcasing a different cast telling powerful, personal stories about motherhood. Doors open at 6 PM.
Come and join us for a wonderful evening of storytelling featuring Dubuque's first Expressing Motherhood Cast:
 Billie Friedman
Christa Swift
Emily DeRenzis
Erin VanLaningham
Karlyn Budz
Kathleen Klapatauskas
Katie Wheeler
Laura Chandlee
Madison Doubek
Tammy Flynn
Kerry Anderson